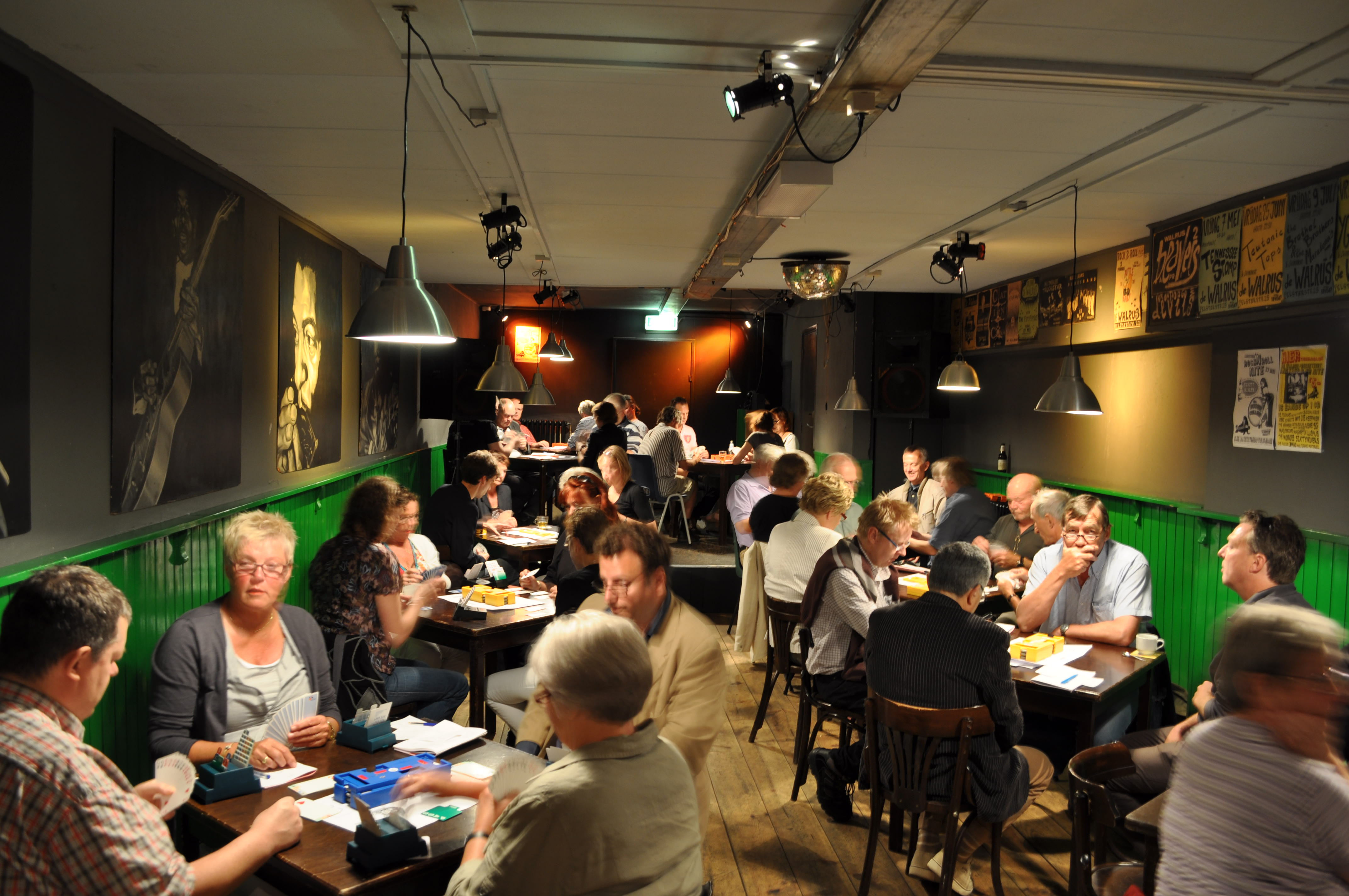 The Bridgeclub APIH came up with the concept of a bridge pub crawl (bridge cafe event) in the *0s of the last century.

The first APIH cafédrive was organized in the 80s and 60 pairs took part. In the following years the number of participants grew steadily. Furthermore was the concept adopted in other cities and the phenomenon cafédrive became a trend. Everywhere new Cafédrives shoot out the ground like mushrooms not only in the big cities but also in smaller cities. There are variations in which you are going by car or bycicle to the following place to play. The term "café" is used rather loosley. Not only is a community center, a chinese restaurant or a pizza place for a cafédrive, but sometimes the local bakery, the Hema and the coach house of a castle.

The highest number of pairs what APIH Cafédrive has ever had, was 564, in the fourteenth edition in 1996. Due to the intense competition, the number of pairs in recent years was around 300.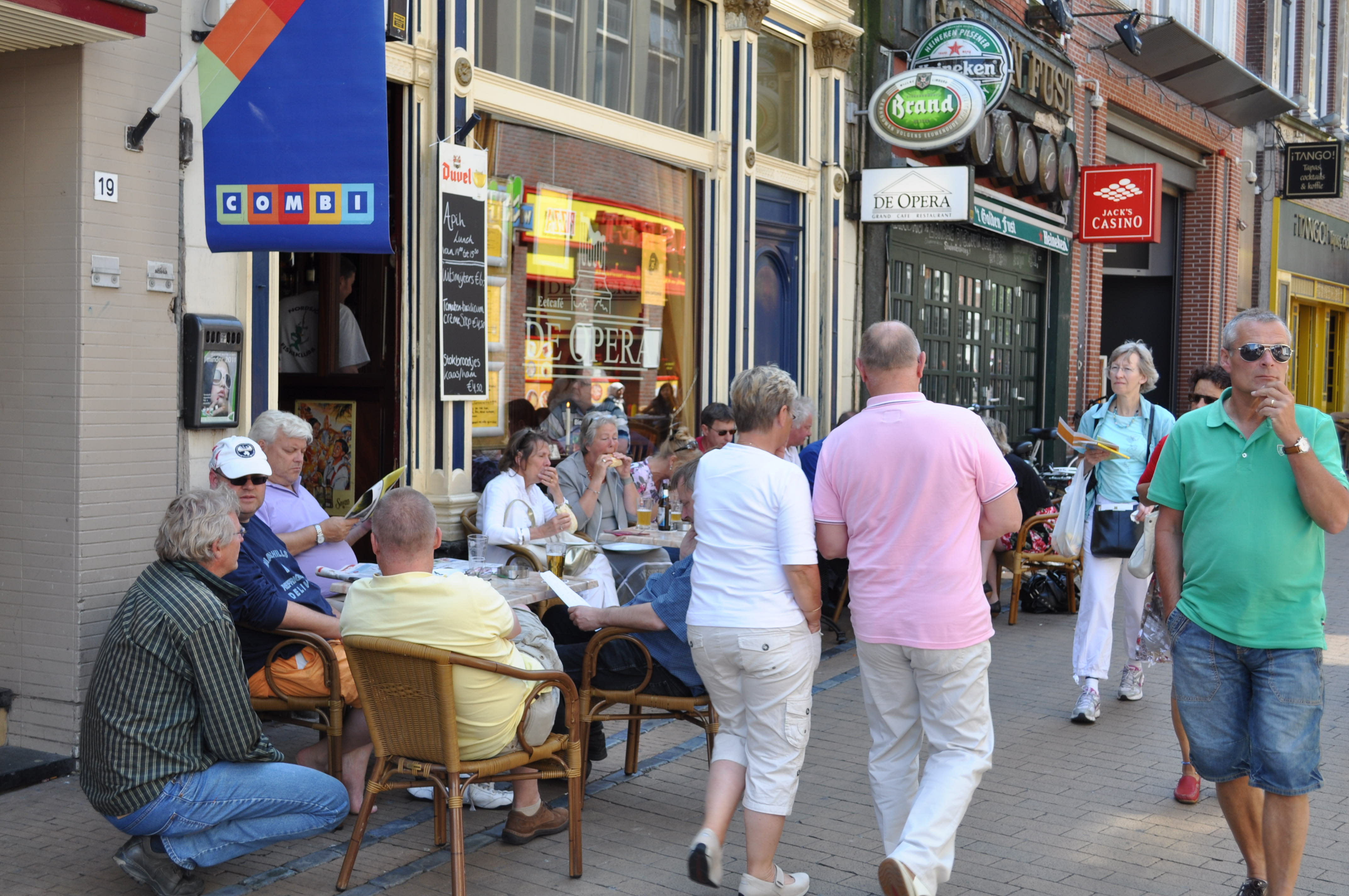 The concept has never changed over the years. You stroll from cafe to cafe stroll through the town center and there you play a few hands of bridge and have a drink. The field is extremely diverse, from former world champions to beginners. Therefore, our event is primarily a social event. People who take the game too heavy, frustrated by bizarre complications, good games combined with idiotic comments afterwards, or loud music are all part of the event. But the people who take the game as it is, those are the pleasant opponents.

Sometimes the tables are too small and the light is dramatically bad and it's raining outside too. And if the opponent is not really too brainy and happens to do everything right accidentally then it's pretty hard to keep smiling. The spirit of the cafédrive is that you can keep smiling, at least at the end anyway. Because after a disastrous table is also always a good table, and overall you look back on a nice day.